Vibration Monitoring & Machine Protection Systems
---
Rotor Kits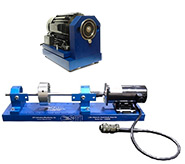 STI manufactures Rotor Kits for laboratory, demonstration and training purposes for both Journal Bearings and Rolling Element Bearings. The CMCP600 Bearing Fault Demonstrator demonstrates Rolling Element Bearing (REB) or Ball Bearing failures such as inner race, outer race, ball spin and cage faults. Used with Proximity Probes the CMCP601 Rotor Kit demonstrates Journal or Smooth Bore Bearing and Shaft behavior such as unbalance, misalignment, rubs and critical speeds.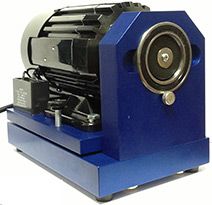 The CMCP600 is designed to demonstrate Vibration measurement techniques that illustrate bearing fault analysis in rolling element bearings. Includes two bearings, a perfect bearing, and one with a flaw, which are easily and quickly exchanged for demonstration of bearing fault signals.
More detail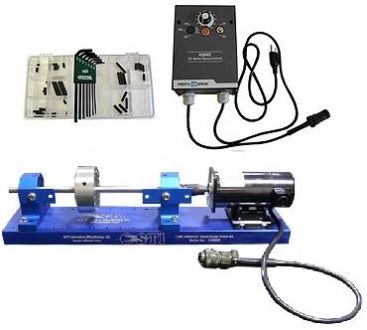 Allows the variation of such parameters as balance, shaft bow, and alignment. Ideal for class room or laboratory use, the rotor kit may be used to demonstrate vibration phenomena found in large rotating equipment.
More detail
---